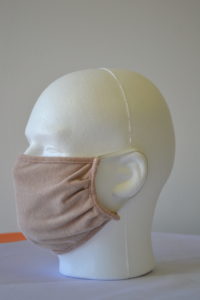 In response to many requests Cupron has developed a reusable  face mask for general use so that N95s can be saved for nurses and doctors involved in patient care. 
The face masks are available in two styles, a 3-layer woven with over the head elastic, and 3-layer knit with behind the ear elastic. You can download product spec sheets here:
Woven 3 Layer Mask
Knit 3 Layer Mask
We have ready to ship masks in the woven style and knit styles, and they are now available on Amazon!
Distributors: