Medical
---
Industrial
---
Consumer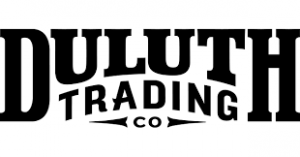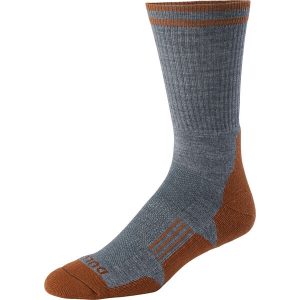 Cupron® Copper Un-stinks Your Socks, Un-Woes Your Toes
Think of it as the "Copper Bullet" to fight odor and fungal infections. The Copper Odor Stopper. No more dirty sock smell at the end of the day wilting the flowers and sickening the family. That's due to Funk No! Socks with powerfully effective Cupron® copper oxide technology knit into the soles. These socks kill odor-causing bacteria to solve debilitating funk – i.e. foot odor (not the enjoyable music of the same name). Synthetic/merino wool blend is soft yet durable and moisture wicking, and regulates temperature year-round. Our "Socks Ed" construction guarantees a no-sag fit and long-haul durability. Now, if you were taking off your shoes to get other people to leave the room, so you could have the TV to yourself, you're going to need another strategy.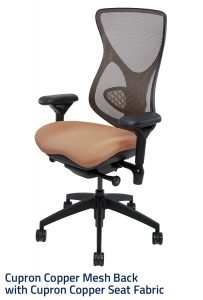 Aircelli – With patented copper-infused Cupron® technology in the seat and mesh back
A cloud of corporate comfort made for seating satisfaction – now with protection that goes beyond perfect posture.
The Aircelli combines super-soft mesh and cutting-edge air cell lumbar with BodyBilt's ergonomically-contoured seat for an unequaled experience. Now with the new copper-infused seat fabric and back mesh, this innovative chair provides both comfort and antimicrobial properties. Cupron's proprietary and patented technology adds an extra layer of protection from a variety of micro-organisms.