Customized Range of Antimicrobial Performance
Cupron offers polyester yarns embedded with our proprietary antimicrobial additives. Depending on your needs these yarns can deliver a broad range of antimicrobial performance, from anti-odor, anti-mold, and anti-mildew product protection, to anti-fungal US EPA Public Health Claims. Yarns made from our proprietary formulations are Cupron Enhanced™.
Our yarns can also help you secure unique pathogen-specific Public Health Claims.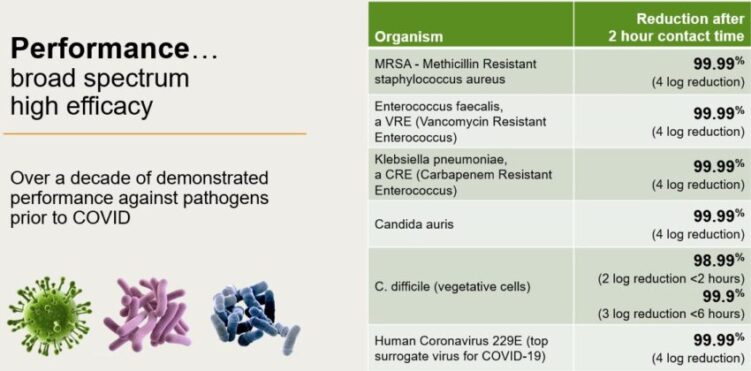 Cupron Enhanced™ yarns power the broad-spectrum antimicrobial efficacy of Cupron Medical Textiles, used daily in dozens of US acute care hospitals. Our copper-infused textiles have been in use for over 6.3 million patient days, protecting more than 1 million patients.
Our hospital partners have conducted several studies measuring the impact of the copper linens on healthcare-associated infection (HAI) rates, specifically MRSA and C. difficile. Those studies resulted in 6 peer-reviewed, published papers.
Broad Color Range
Earlier formulations had more limited color options. With the help of our Science Team and our commercial partners, that is no longer the case.
The photo below shows the color range of Cupron Classic™ formulation (photo courtesy of Cupron partner Techmer PM).
Cupron Sinerji™ enables an even broader range of colors, and Cupron Snow White™, as the name implies, delivers shades of white.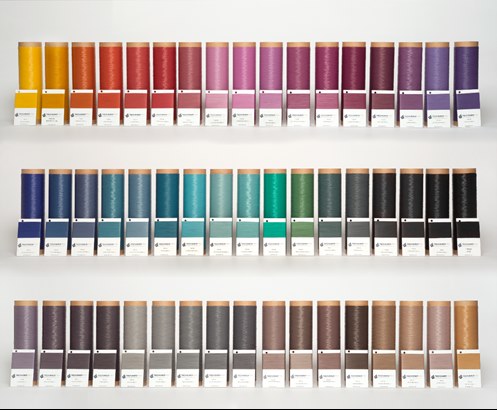 Cupron Enhanced™ Yarn Applications
Apparel (consumer, medical, professional, sports), base layer, underwear, socks, bags, luggage, headwear, bedding, sheets, blankets, towels, curtains, indoor seating, outdoor furniture, awnings, footwear, insoles, masks, sports equipment, just to list a few examples.
If you can make it with polyester yarn, you can make it with Cupron Enhanced polyester yarn.
If you choose to manufacture yarn or other fiber-based applications in-house, contact us to determine which of our masterbatch formulations and loading levels best fit your objectives.
Fiber-based applications can include, but are not limited to, filters, carpet and rug components, mats, furniture, bedding, insulation, barrier and liner fabric, conveyor belts, seatbelts, wall coverings, pet products, toys, and packaging.
Yarn Options
Polyester 70/68
Anti-odor yarn
Must be at least 1 DPF
Polyester 150/48
Anti-odor, antimicrobial, and anti-fungal yarn
These yarns provide the antimicrobial functionality for Cupron Medical Textiles, used by dozens of US hospitals and over 1 million patients
Must use at least 3 DPF yarn if your customers wish to utilize Cupron's existing EPA Public Health Claims, or to pursue new claims
Other deniers available on a made to order basis.
Contact us with any questions.